18h Annual Mediterranean Communication Networking Conference
June 05-07, 2019
Valetta, Malta

IAN F. AKYILDIZ
11 mars 2019 by admin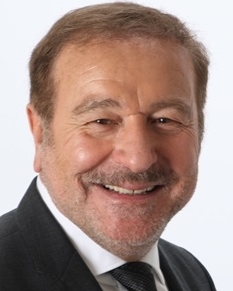 I.F. AKYILDIZ is the Ken Byers Chair Professor with the School of Electrical and Computer Engineering,
Georgia Institute of Technology, Director of the Broadband Wireless Networking Laboratory and Chair
of the Telecommunications Group. Dr. Akyildiz is also Megagrant winner in Russia. He is Megagrant
lead researcher at the Institute for Information Transmission Problems, Kharckevich Institute, Russian
Academy of Sciences in Moscow, Russia since January 2018. He is the Editor-in-Chief of Computer
Networks (Elsevier) Journal since 2000 and the founding Editor-in-Chief of the Ad Hoc Networks Journal
(2003) both published by Elsevier. Dr. Akyildiz is an IEEE FELLOW (1996) and an ACM FELLOW (1997). He
received numerous awards from IEEE and ACM. Due to Google scholar, his papers received over
103.5+K citations and his h-index is 115K as of March 2019. His current research interests are in 5GB
Wireless Systems, TeraHertz Band Communication, Internet of xThings.